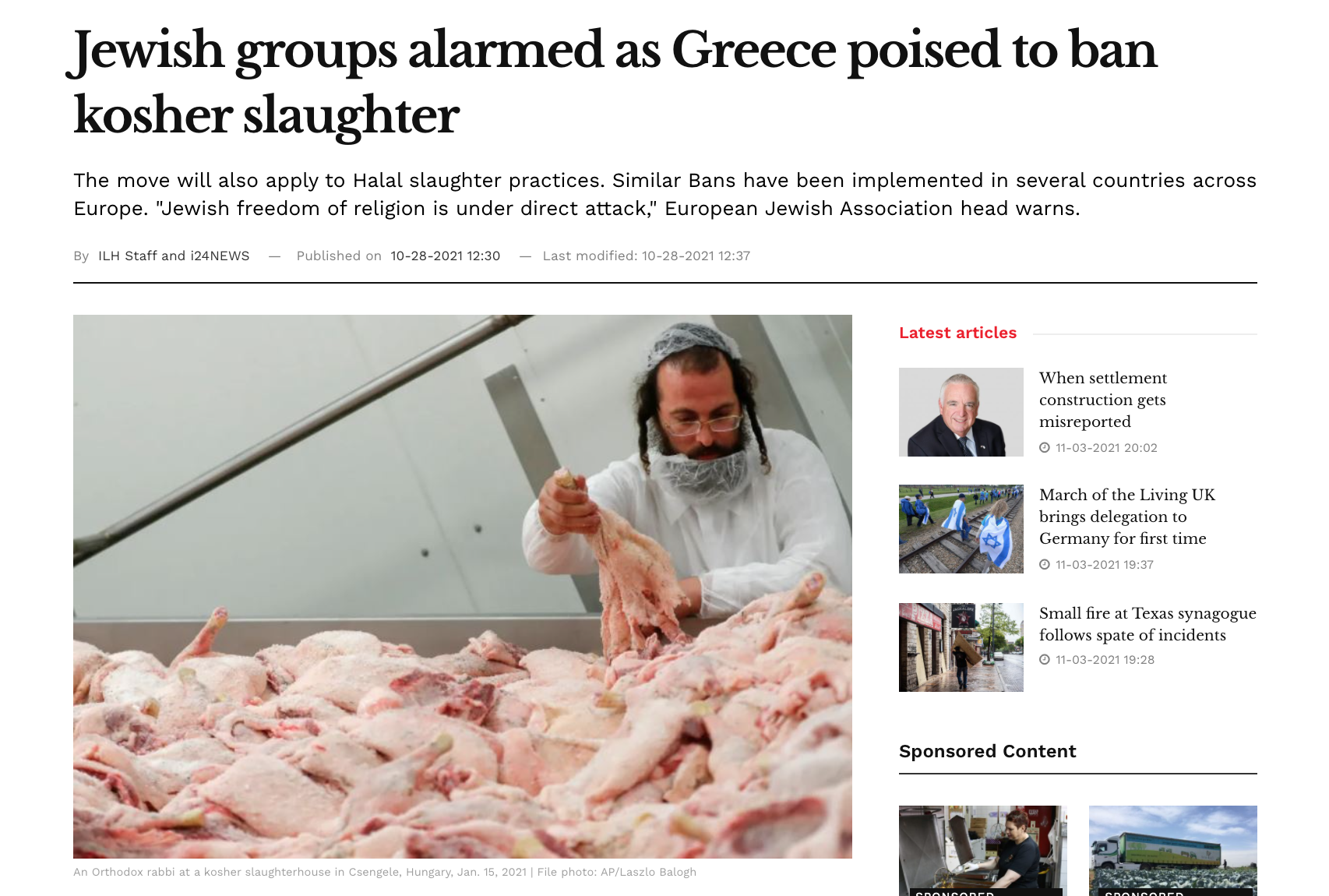 The Hellenic Council of State, the highest court, in Greece, ruled on Tuesday to ban halal and
kosher slaughter
, raising alarm among Jewish religious groups concerned about infringements on religious freedoms.
The ruling saw the court revoke the standing slaughter permit, which was provided through a ministerial decision that exempted ritual Jewish and Muslim slaughter practices from the general requirement to stun animals prior to killing them.
The ruling further called on Greek lawmakers to devise a way to meet the demands of
animal rights advocates
and the needs of Jews and Muslims who follow the laws about food in their traditions.
"The government should regulate the issue of slaughtering animals in the context of worship in such a way as to ensure both the protection of animals from any inconvenience during slaughter and the religious freedom of religious Muslims and Jews living in Greece," Greek news site
Protothema
cited the ruling.
"We warned in December about the downstream consequences that the European Court of Justice
ruling
carried with it, and now we see the outcome," Director-General of the European Jewish Association Rabbi Menachem Margolin told
JTA
.
"
Jewish freedom of religion
is under direct attack. It started in Belgium, moved to Poland and Cyprus, and now it is Greece's turn," he warned.
Bans on ritual slaughter have been implemented in several countries across the region, including Sweden, Slovenia, Estonia, Denmark, and Finland.
The bans are part of a struggle across Europe between animal welfare activists and Muslim and Jewish community representatives.
Last edited: