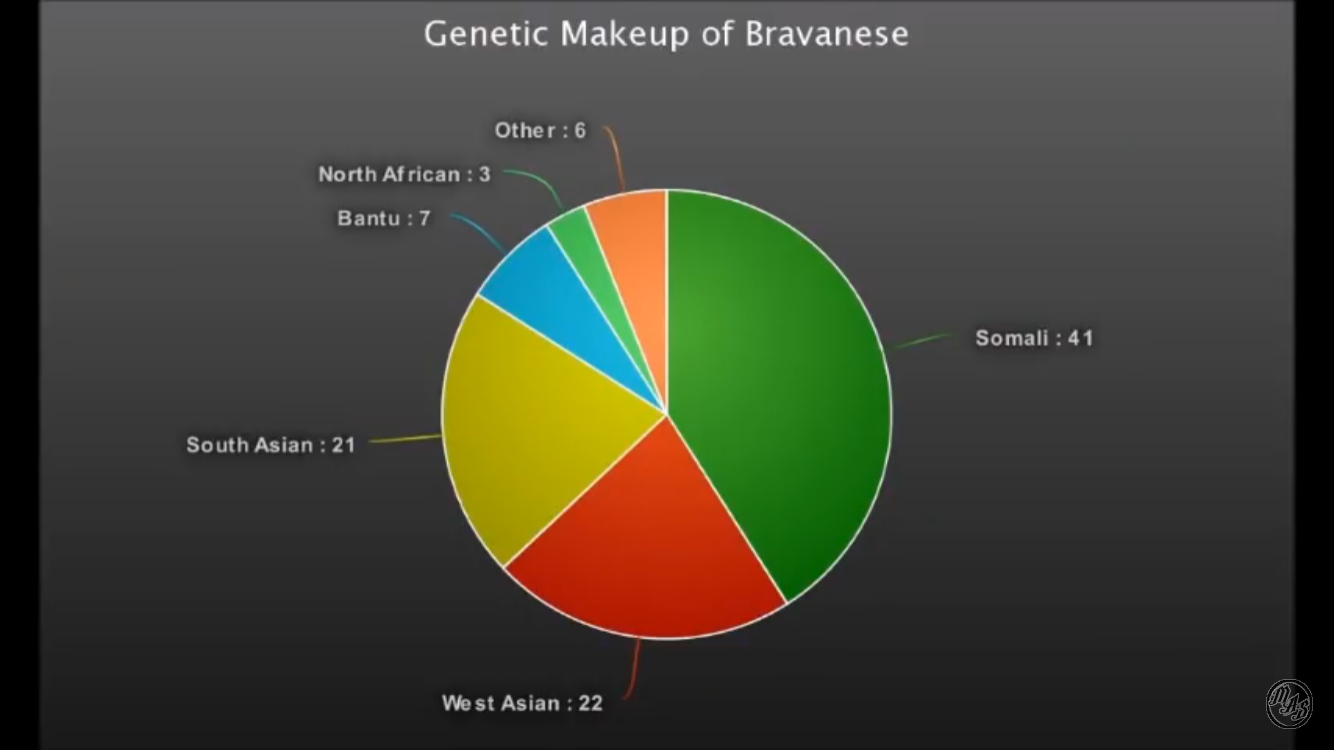 The
Bravanese people
, also known as the
Barawani
, are a group inhabiting southern coast of
Somalia
who migrated from different parts of the western & middle eastern countries such as (Yemen, Oman, Portugal, Persia). The town (Barawa) which is located southern coast of Somalia was named after the People living there, which the majority of the people there are Bravanese.
As their name suggests, the Bravanese hail from
Brava
(
Barawa
), a
port
town on the southeastern coast of Somalia.
The population's members trace their origins to diverse groups, notably
Somali
,
Portugal
,
Yemeni
,
Omani
and
Persian
migrants.