HRH Duchess of Puntland, The Viscount of Garoowe
VIP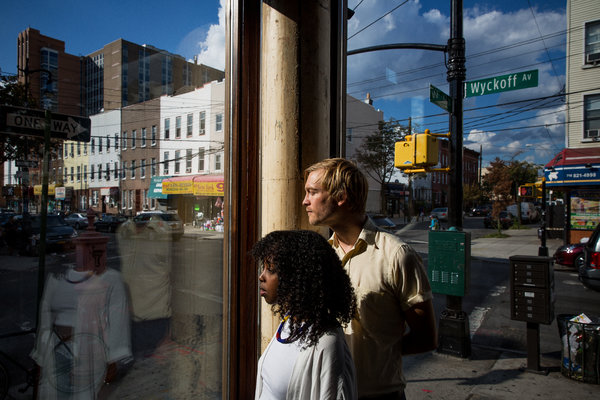 It all started with the dream of Ifrah Ahmed, 25, who barely remembers her early years in Mogadishu, Somalia, when her country was at war. Growing up in Seattle, she wanted to be a chef, or an astronaut, or a detective, or a librarian. But by junior high, Ms. Ahmed knew what she would become: a human-rights lawyer, who would work with women, children and refugees.

Benjamin Verdoes, 34, met Ms. Ahmed at an elementary school in Seattle on Nov. 29, 2010. At the time, Mr. Verdoes was a substitute teacher. Ms. Ahmed was a tutor, helping Somali students strengthen their English. They were on their lunch break when they spotted each other.

"My goodness," Mr. Verdoes thought. Ms. Ahmed noticed him, too, but walked into the teachers' lounge and pulled out "Leaves of Grass" by Whitman. Mr. Verdoes sat down next to her, thinking up his best line — not hard, since he had read a lot of Whitman's poetry and had recently been reading his biography.

"Oh, Walt Whitman," he said to Ms. Ahmed, and then proceeded to share many facts about the writer.

"I was like, 'Who knows all these facts about Walt Whitman?'" Ms. Ahmed recalled.

Mr. Verdoes asked Ms. Ahmed if she was Somali, and spoke a few words to her in her native language. He said he was learning Somali because he worked with so many Somali students. She later sent a text to her friends: "Hey guys, I met my soul mate today."

Not so fast. They became friends on Facebook. Mr. Verdoes, playing the detective, found her email address on Facebook and sent her a note: Maybe they could meet for coffee, and she could teach him Somali? But the email address was an old one — a Hotmail one, which a true detective would have realized was outdated. Ms. Ahmed did not respond.

Mr. Verdoes was disappointed, yet he was also distracted. His first marriage had just broken up, and his ex-wife was in his band, which was foundering for obvious reasons. Mr. Verdoes's mother fell ill and died that winter. He kept his focus on raising his adopted younger brother, Marshall, whom he had had custody of for four years.

He thought he and Ms. Ahmed might have something, but she didn't email back.

Mr. Verdoes kept playing with Mr. Quiroga. And he sent Ms. Ahmed a message on Facebook. This time, she replied. They met in late January 2011. It was, in theory, a Somali lesson on verbs. It ended up being a three-hour conversation (so says Mr. Verdoes) or a four-hour one (Ms. Ahmed). Not one word of Somali was uttered.

Dating commenced, on Feb. 3, 2011.

At Ms. Ahmed's suggestion, the two men called their band

Iska Dhaaf

, which in Somali means, roughly, "let it go."

Yet people move to New York for all sorts of reasons: to disappear, to reinvent, to never sleep, to run away from disappointment, to follow their dreams, jobs and lovers. For the team, following someone else's dream across the country made perfect sense, especially since their own dreams fit perfectly into the glittering, alien-shaped, garbage-smelling bucket that is New York.

Mr. Verdoes agreed to go, especially since his younger brother was planning to move out. The couple told Mr. Quiroga and Ms. Blouin over dinner at Quinn's Pub on Capitol Hill in Seattle.

"I was like, we play every day," Mr. Quiroga recalled. "I'll go." Ms. Blouin was also up for the adventure. "My immediate reaction was 'Of course, let's go,'" she recalled.

In May 2014, Ms. Ahmed and Mr. Verdoes married in an Islamic ceremony known as a nikah. Two months later, Ms. Ahmed moved, staying with a friend before landing in an apartment in the Bedford-Stuyvesant neighborhood of Brooklyn that had only an air mattress. "I just couldn't wait for them to get here," she said.

Now, Ms. Blouin and Mr. Quiroga live near Ms. Ahmed and Mr. Verdoes, about a 15-minute walk apart. Ms. Ahmed studies law and works on

an online magazine

she helped start for expat Somali women.
mobile.nytimes.com/2015/09/01/nyregion/from-seattle-with-love-a-tale-of-four-friends-and-one-band.html
My bad, only one of them is Somali and she's a SJW.

They're a bar hopping, Christmas celebrating, Somali Muslim couple. Are they integrated enough for you AJ?