Major development in Ethiopia: A new district has been formed in the Oromia region named Makaniis (
Bekenisa
) which borders Somali region's, Faafan Zone and towers over Jigjiga from the North which is less than 10km away and cuts off the largely populated district of Faafan, Awbare district and what evers left of Tuli Guleed from Jigjiga district. Jaarso and Oromo are making big boy moves
@GaradShabeel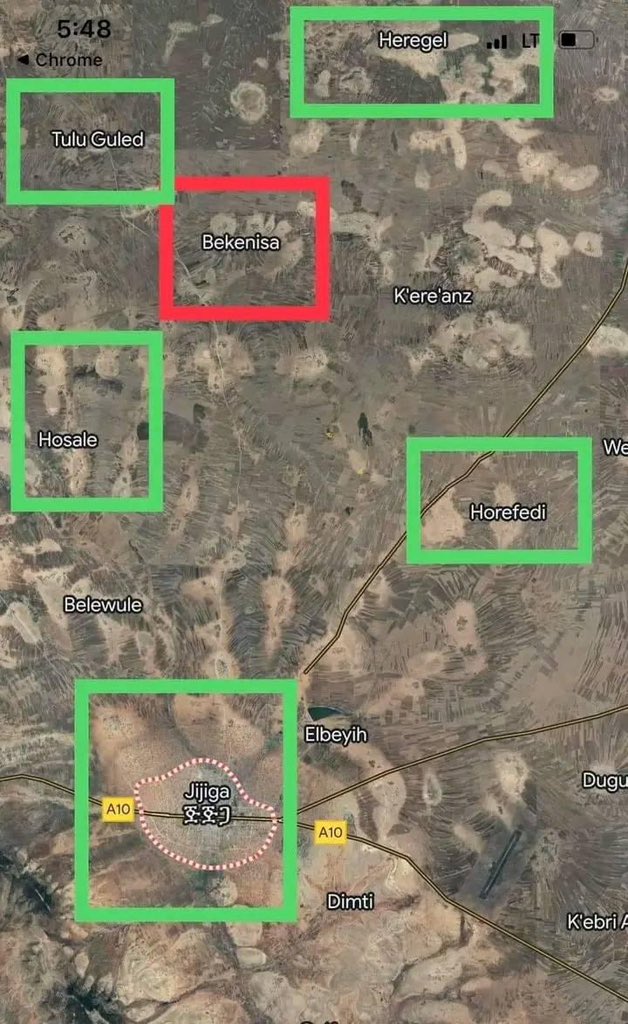 This is detrimental to Cagjars Admin. Jigjiga will be surrounded by Oromia Region from another front. In the grand scheme of things, Jigjiga will head one step closer towards a future of being a Chartered city.
Samaroon are one of the most important pieces on the chess board for Oromia. They've already been enticed by this new district and have now representation inside Oromia now with MPs in the new district of
Bekenisa
. Lafaciise is only 5km away from this district and is facing injustice by still being regarded as a Kebele -small administrative unit (Qabalay), while
Bekenisa
, which was also known as a Kebele in the SR when it was still under it has become a district today.
Plus Samaroon are around 10% of the population in Jinacsani but with this new district, we'll be around 20-30%.
If Cagjar's admin doesn't meet our demands and doesn't establish a Harawo zone, Xerogeel sub-district, Jaare sub-district etc and many city Administrations like Lafaciise in our districts, not only will Jigjiga be a step closer to a chartered city but it will be surrounded by Oromia region from the North, West and East and will in its first time in its history border SL & the internationally recognised Somali national border if our demands are not met and we opt to join Oromia

@Araabi
@Sophisticate
This is great news for Beesha. Crazy leverage against the injustice of SR admin
Last edited: