Right now Amazon's working on "deconstructing" and butchering Tolkien's work so they can turn it into pig slop for their racially ambigious, double-digit IQ americunt audiences.
Peter Jackson's Trilogy was so successful because it stuck to the source material and didn't try to re-invent the wheel.
There weren't any Elf orgies, LGBT propaganda or other overtly sexual crude bullshit. It was good clean high-fanatasy that focused on higher virtues like heroism, duty and not giving into greed.
The obligatory addition of "people of colour" into a high-fanatasy setting that draws inspiration from European folk-lore doesn't bother me, it's the fact that they'll use it to make some sort of a political statement. Black actors are basically fucking props to these people lol
It's cash grab, plain and simple. Bezos and Amazon studios wanted their very own Game of Thrones but it's going to fall flat on it's face.
I don't say this as some butthurt fan-boy, go look at the executive producers loooooool
Only 2 out of the 11, Jason Cahill and Gennifer Hutchison, have worked on any major/decent tv shows previously, the rest of them have an IMDb page as long as the avg sspot poster's lool.
They're going to utterly fucking butcher this thing and I can't wait for them to get all defensive about it on twitter. Lol, they'll legit have a tsunami of people lambasting them.
It's going to be
fucking hilarious
and another example of life imitating art lool;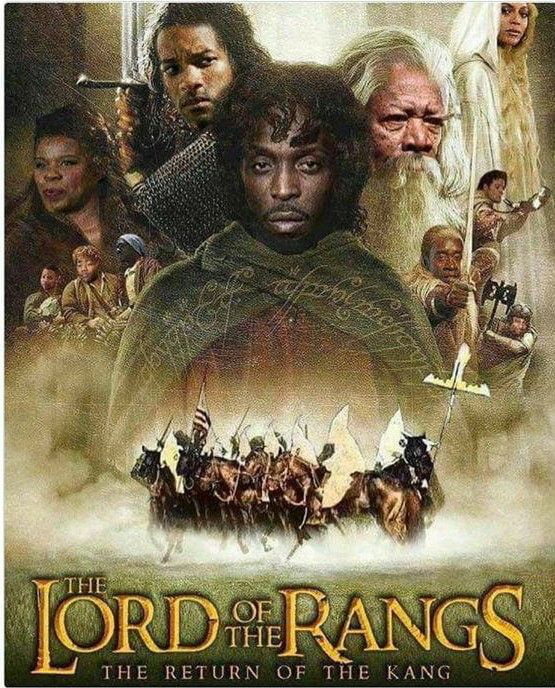 Last edited: